15 Invaluable Laws of Growth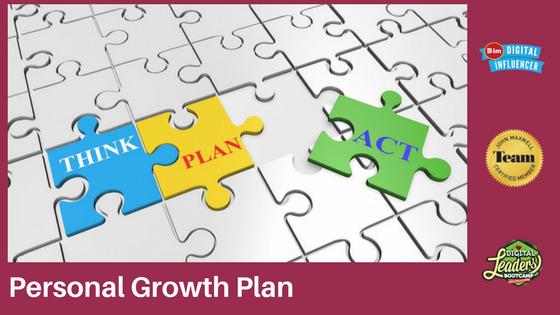 Tried and true principles that are always certain to help a person GROW
Potential is one of the most powerful words in any language. A person's potential implies possibilities, it heralds hope, and it unveils greatness. In The 15 Invaluable Laws of Growth: Live Them and Reach Your Potential
, John Maxwell shares the core of what he has learned about developing yourself so that you have the best chance of becoming the person you were created to be.
In this webinar video, Janette Toral shares that one must be intentional in attaining personal growth and encourages viewers to think about:

Your current life and your potential.
What you want your future to be like?
Inventory of your assets (strengths) and building them further.
Get a Coach to work with you.
Mentor others.
I hope the learning video gave you inspiration and insight on how to plan for your personal growth.
Should you like to take your learning a notch higher, the following options can be explored.
Option 1: Join the "15 Invaluable Laws of Growth" Mastermind Group
Participants eager to participate in the mastermind and earn a certificate, can send Janette Toral a private message on Facebook.
There is a synergy of energy, commitment, and excitement that participants bring to a mastermind group. My facilitated groups offer a combination of masterminding, peer brainstorming, education, accountability and support in a group setting to sharpen your business and personal skills. By bringing fresh ideas and a different perspective, my masterminds can help you achieve success.
This is comprised of:
1. Exchange of ideas & experience for the 15 laws.
2. Access to E-Learning and post your insights.
3. Get an e-certificate of completion after completing the assignments.
FEE: Send Janette Toral a private message on Facebook
Key Benefits of a Mastermind Group:
Increase your own experience and confidence
Sharpen your business and personal skills
Add an instant and valuable support network
Get honest feedback, advice and brainstorming
Borrow on the experience and skills of the other members
Study Leadership, Communications and Growth principles/practices in a group setting, create an action plan and have the group hold you accountable for fulfilling your plan and goals.
Receive critical insights into yourself
Optimistic peer support in maintaining a positive mental attitude
A sense of shared endeavor – there are others out there!
Option 2: Have a "15 Invaluable Laws of Growth" talk, workshop, seminar at your company or event
I offer customized presentations to fit your individual or team's needs and budget such as:
"Lunch and Learn"
Keynote speech for your company sponsored event
Half day and full day workshop/seminar
In-house corporate training
Executive and personal retreat
Partnership Summit
I will provide effective team communication and structure that is important for forging relationships equipping your team with the proper attitudes to develop leaders within. We will work through goal setting and communication exercises that will bring cohesiveness to your group ultimately increasing productivity due to the positive influences each member will have on the group as a whole.
In addition, I will at your request, incorporate your organization's meeting theme, mission / vision statement or build on your existing training schedule to best fit the needs of your group.
The coaching program is one on one private and confidential (face-to-face or webinar). When I am working with you one-on-one, it is my highest objective to help you reach your purpose, vision and goals, by working through John Maxwell's "Put your Dream to the Test" coaching program specific to your needs. Group coaching is also available.
Together, we will create a strategic, powerful plan for you to gain clarity through a weekly process including, interaction and accountability. Options can include:
24 sessions for one year. (2x a month)
12 sessions for 6 months. (2x a month)
Please note: The coaching application has 3 stages:
Completion and submission of the application form.
Acceptance to stage 2 (onboarding)/or decline.
Stage 2 (onboarding) – I will invite you to a 45-minute telephone consultation to discuss your application and growth objectives in more detail. At the end of this consultation, both parties can make informed decisions as to whether to engage or not, discuss fees, terms, availability and start dates.
Popular Training Resource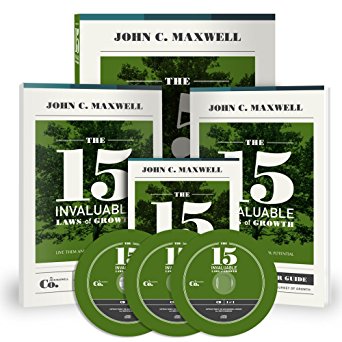 The deepest desire within you is simply to reach your true potential—to become the person you were created to be.
Now you can act on that desire as never before and jump-start your journey forward—with The 15 Invaluable Laws of Growth, the newest training course taught by John C. Maxwell. This video-and-workbook series draws on a wealth of wisdom from John's forty-year focus on personal growth.
Embracing these fifteen laws will fill your vision with a clear picture of your true passions and purpose—the true foundation for lasting personal growth. You will become more convinced than ever of the priceless value of intentional growth—and more motivated than ever to keep growing and never stop. You will quickly grasp how these invaluable laws can lead to success in every aspect of your life. You will see a clear path forward for growth in character, advancing in career goals, enriching relationships, and enhancing life-management skills.
John Maxwell's DVD series on "15 Invaluable Laws of Growth" is your opportunity for the boldest advance move ever in your personal development. Let John C. Maxwell inspire you as never before to fulfill your highest dreams—and to make an enduring difference in the lives of those around you. Go through the DVD series as a team or as an individual. You set the pace!
Janette Toral is a John Maxwell Certified Coach, Teacher, Trainer and Speaker offering workshops, seminars, keynote speaking, and coaching, aiding personal and professional growth through study and practical application of John's proven leadership methods.